Our technician and founder, Tom Grant, has many years of experience in the audio-visual field. Tom graduated from the College of Wooster with a degree in Radio-Television. He wrote his senior thesis on the TV camera, which included building-from-scratch a working vidicon TV camera.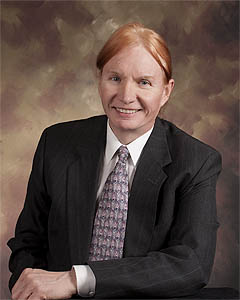 After graduation, Tom became lead audio-visual technician at the College of Wooster. He repaired and aligned the newly-introduced Sony U-Matic 3/4" video cassette decks, and the original Sony 1/2" black & white CV reel-to-reel video recorders. At that time video heads were very expensive and fragile, they wore out after just a few months of use. Tom developed a unique method of repairing the heads by utilizing and aligning parts from two damaged heads.
Tom then spent several years as assistant audio-visual director at Jefferson Community College in Watertown, New York. This involved more repairs and maintenance of NEC 3/4" video machines, Sony video equipment, and the newly introduced video character generators.
When Tom founded Grant Cablevision in Ohio, he continued his interests in video tape by producing many locally produced programs, created using the latest VHS and Betamax machines.
Throughout his years in the industry, Tom has always stressed high picture quality and reliability as his foremost concerns when performing video repairs. Tom Grant individually tests and approves every VCR we sell and repair. You can be confident that you're getting a quality VCR when you buy from TGPSales, a subsidiary of TGrant Photo.
Note: The above content is copyright TGPSales & TGrant Photo. Copying or use on another website is prohibited.